Rangjung Neljorma Khadro Namsel Drolma, also known as Khadro la, very kindly accepted our request to give a teaching and Q & A on Sunday, March 9th 2014. Although Khadro-la has been to Tushita many times as a special guest of Lama Zopa Rinpoche, this was the first time that she had given a full solo teaching here.
Our main Gompa is currently being extensively decorated and our only option was to squeeze our 58 Introduction to Buddhism course students, 13 POC (Pre-Ordination Course) attendees, Tushita staff and volunteers and the many visitors from the local area, into our very small Medicine Buddha Gompa. Some people had to sit outside on the balcony in the freezing cold weather, even through the thunderstorm that began halfway through the teaching.
It was an incredible event, translated so beautifully by Venerable Namdak.
One highlight was Khadro-la's humbling answer to a playful question from our audience. A student from our Introduction to Buddhism course asked
"When you're not teaching or meditating, what do you do for enjoyment?"
Venerable Namdak explained to us that he had translated this question as "what do you do to relax?", and while our more mundane minds were thinking "watching movies" or "going out for dinner", Khadro-la's answer floored us…
In order to relax, (one should) examine the mind in a way that you look at the mind and how the mind reacts to the different objects of the senses, so the different objects of the eye sense power, or the different objects of the ear, and then see how the mind actually engages in different imputations towards those objects. Then also realize, or think about, that the mind basically by itself – in its nature – doesn't have to engage in those objects, and can just abide in the nature of the mind itself. And that is more or less the only thing to say about that.

Basically, in short I feel extremely lazy and I don't have much knowledge of the Buddha Dharma. The only thing I aspire to in life, and the only thing I really feel a lot of affection for, is Bodhicitta and Emptiness. They are two aspects of mind I really aspire a lot to, and really like to think about and like to put into practice.

You can find the audio of this teaching here: http://tushita.info/resources/audio-teachings/ and more photos here.
We will hopefully be uploading video soon. Many thanks to Neal and Simon for their photos and technical support.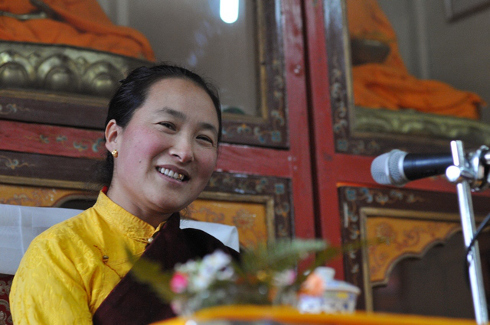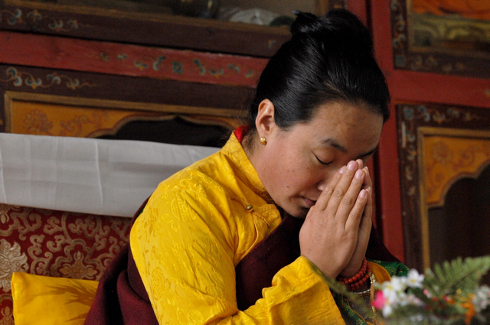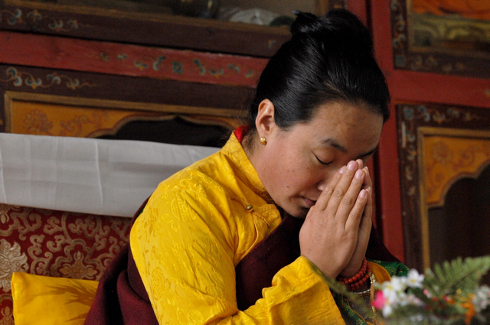 Upcoming Events
Lamp for the Path to Enlightenment on October 22, 2017
Guided Meditation on October 23, 2017 9:30 am
Movie Day on October 23, 2017 2:00 pm
Introduction to Buddhism on October 30, 2017
Guru Puja on October 30, 2017 6:30 pm
Chenrezig Tong-len Retreat on October 31, 2017
Medicine Buddha Puja on November 4, 2017
Fundamental Wisdom of the Middle Way on November 11, 2017
Introduction to Buddhism on November 16, 2017
Green Tara Retreat on November 17, 2017
About Tushita
Tushita is a centre for the study and practice of Buddhism from the Tibetan Mahayana tradition. We're located in Northern India, in the forested hills above the town of McLeod Ganj, Dharamsala - the seat in exile of His Holiness the 14th Dalai Lama.
Tushita aims to provide a friendly and conducive environment for people of all nationalities and backgrounds to learn about and put into practice the teachings of the Buddha. With this in mind we offer regular drop-in events and courses on introductory Buddhist philosophy and meditation, as well as intermediate level courses and group retreats for more experienced students.
Opening Hours
February to November
Monday - Saturday
9:30 - 11:30am
a break for lunch and then...
12:30 - 4:00pm
Closed Sundays